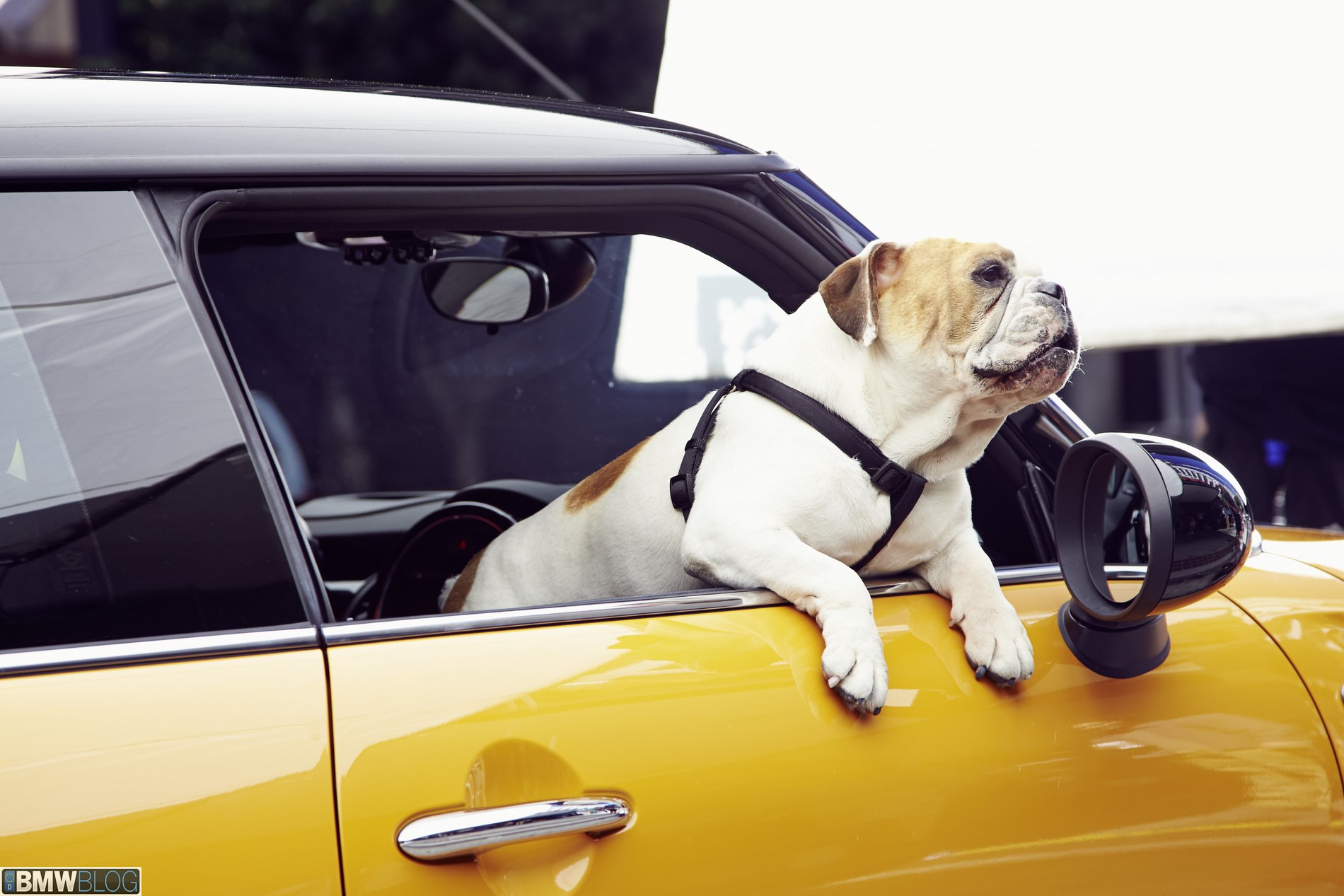 Here is the
Official Press Release
:
Ten current and past owners to live out their fantasy test drive in the new MINI


Contest asked owners to submit how they would test drive the new MINI



Ten winners will now live out their test drive experience and design a brand new "MINI Originals" package



MINI community will vote on their favorite and the winning package will be available for order on MINIUSA.com and at select dealerships

Woodcliff Lake, NJ – January 28, 2014… The results are in! MINI USA has selected ten finalists, including one "Fan Favorite" voted on by the MINI community, to live out their Final Test Test Drive. Past and present MINI owners dreamed up and submitted photos and videos of their dream test drive as part of the contest to launch the new MINI Hardtop.
In their submissions, past and present owners were asked to highlight what features of the new MINI Hardtop they are most revved up about testing before the third generation of the iconic MINI arrives at dealerships in the spring.
And the winners are:
Brian and Michelle Colvard – Houston, TX (People's Choice)
Alex Coyle – Virginia Beach, VA
Ryan George – Evington, VA
Thomas Grinton, Chicago, IL
Holly Holmes – Houston, TX
Thomas Lhamon – Flat Rock, MI
Adrienne Ray – Methuen, MA
Chris Revelle – Atlanta, GA
Rebecca Smith – Chicago, IL
Ann Yueh – Corona, CA

These 10 finalists will each have the experience of a lifetime when MINI USA makes their test drive come to life this February. The test drives will also be captured on video and shared with the MINI community at a later date.

Each Final Test Test Drive finalist will also have the opportunity to work with an illustrator to create a brand new "MINI Originals" package. The MINI community will then vote on the designs and one lucky winner's package will be available for order on MINIUSA.com and at select dealerships across the country.

"We gave the MINI community the unique opportunity to experience the new MINI Hardtop however they wanted, and to test whatever features were most exciting to them," said Tom Salkowsky, Department Head, MINI USA Marketing. "The response has been overwhelming and it was amazing to see how creative our community was in their submissions. We can't wait to see the custom designs they will turn out next month."

Over 800 entries were received during the 25-day submission phase. Friends and fans then had the opportunity to view each submission and vote for their favorite. MINI USA received over 11,000 votes in less than four days. The fan favorite automatically received a spot among the top ten finalists. The remaining winners were selected by members of the MINI USA product and marketing teams.

To view the top ten Final Test Test Drives finalists and their entries visit www.MINIFTTD.com.