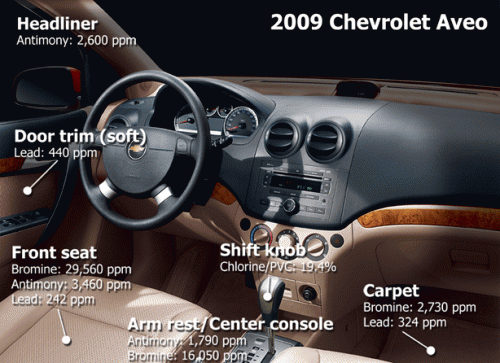 Like that new car smell? It could kill you.
Cars In Depth
reports on the
rankings of chemical hazards in new vehicle interiors
released by the Ecology Center of Ann Arbor. The plastics in the 2012 MINI Cooper S Clubman made it the tenth most hazardous vehicle in the study. The Aveo was a little worse but not by much.