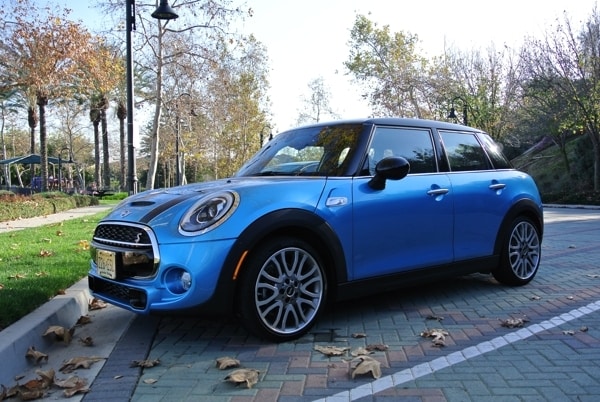 Kelley Blue Book
's fast review concludes:
The extra space in Mini's new 4-door is helpful, but don't expect miracles. With 32.3 inches of rear legroom (vs. 30.8 in the 2-door) adults can fit more easily in back, but they won't be spreading out. Rear cargo space is also enlarged, relatively speaking.
My biggest nit with this test car was its not-so-Mini price tag. Loaded with features such as navigation, head-up display, folding side mirrors and heated seats, this 2015 Mini Hardtop cost just shy of $36,000. That's about $10,000 beyond the S model's base price (4-door models with the 3-cylinder engine start around $22,500). This tendency for prices to climb quickly with options isn't unusual for Mini -- it's also a reminder that this is a premium brand owned by BMW -- but it is something to beware of if you're lusting after one of these new cars.