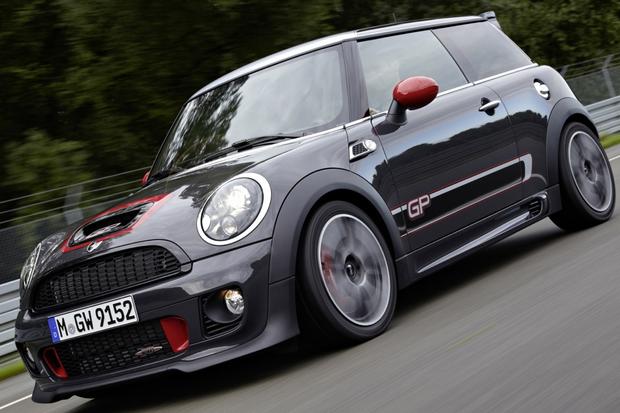 AutoTrader
drives the MINI JCW GPII and is smitten. It concludes:
Catch One If You Can

Given the 500-unit limit for American customers, it's going to be hard to get your hands on one of these. But now that we've experienced the GP firsthand, we have to admit that $39,950 doesn't seem so unreasonable anymore. In fact, when we take the expected high resale value into account, it starts to seem downright appealing. As expensive toys go, you could do a lot worse than a 2013 John Cooper Works GP.