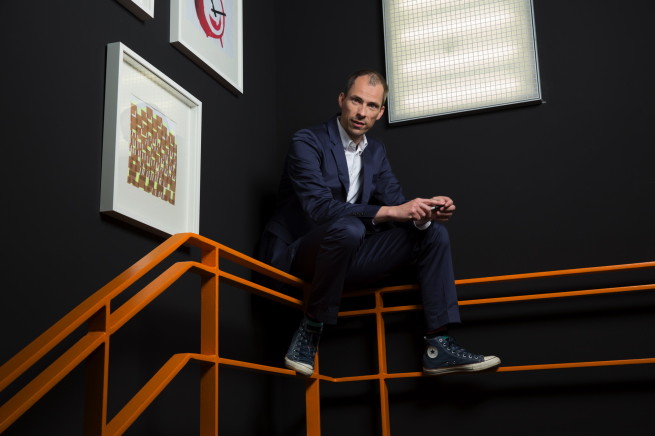 BMWBLOG
interviews MINI's Chief of Design Anders Warming in advance of the debut of the F56. It never asked hard questions about the exterior design. We also wonder whether Warming envisions turning the MINI into a giant video game after reading this Q and A:
BMWBLOG: Speaking of the connectivity and technology, BMW Group has been using quite a bit of flat panels lately. Is that something that will work for the MINI design? Or will you keep the classic approach?

Anders Warming: Quite on the contrary, we've always had a special layout on the dashboard which is an icon with the round display in the middle. It's a thing that I will hold onto as an icon for MINI – as I was saying it's an easy decision if it's the right decision.

On the MINI Vision it was important for me to show how the future will be, and there are three levels to it:

The driver's functions – rpm, speed, gas gauge are centered on the steering column. On the MINI Vision we show that's really what the drivers need, the information needed to do his job

The central display is a platform for connectivity. It's connected to the whole car, so everything that you need to know – of course, the navigation, traditional things, are included – but online, Facebook post,
Buddy Radar, all these features are attached to this user interface

On the Vision we show that the rest of the interior surfaces are also lit up, so maybe the floor will have the blinker going off, when you go right and it's blinking, the whole floor is giving you this feedback.

So user interface becomes the whole environment you're sitting in, and that is something that we have on the MINI Vision as the concept car, and things that will be introduced in stages to the public after that.