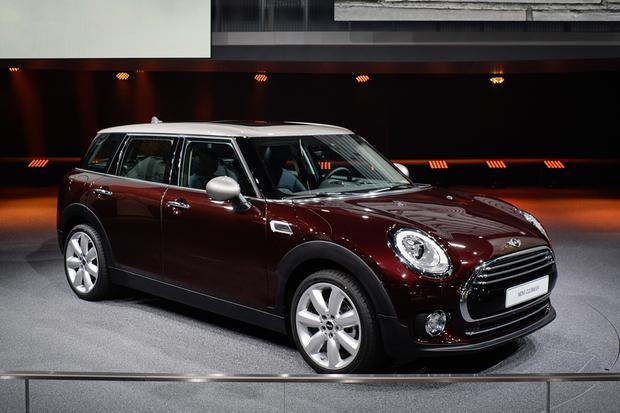 Mark Elias offers, at
AutoTrader
, his first drive review of the new MINI Clubman. Here is how he thought it drives:
. . . The MINI Clubman 1.5-liter TwinPower turbo 3-cylinder engine with the automatic transmission surprised us with as much power as we have seen from previous-generation 4-cylinder engines. The 6-speed automatic transmission was a smooth operator, with surefooted gearing through the range.

Switching to the 2-liter Clubman S found an engine that goes to 11. This little 4-banger displayed prodigious pulling power in all gears of the 6-speed manual transmission. Both cars displayed MINI's trademark go-kart style that encouraged and rewarded enthusiasm behind the wheel. Thanks to enhanced sound dampening, we found the Clubman extremely quiet on the best roads, while coarser surfaces tended to transmit the tires' displeasure with the streets at hand.

The Comfort/Sport/ECO mode selector allowed us to behave (or misbehave) as much as we wanted through a dial that instantly boosted the throttle and flashed the message "Let's Motor Hard" while depicting the image of a go-kart. Conversely, if you switch to ECO mode and exceed what it thinks is a speed that is not so ECOnomical, it will alert the driver to slow down.