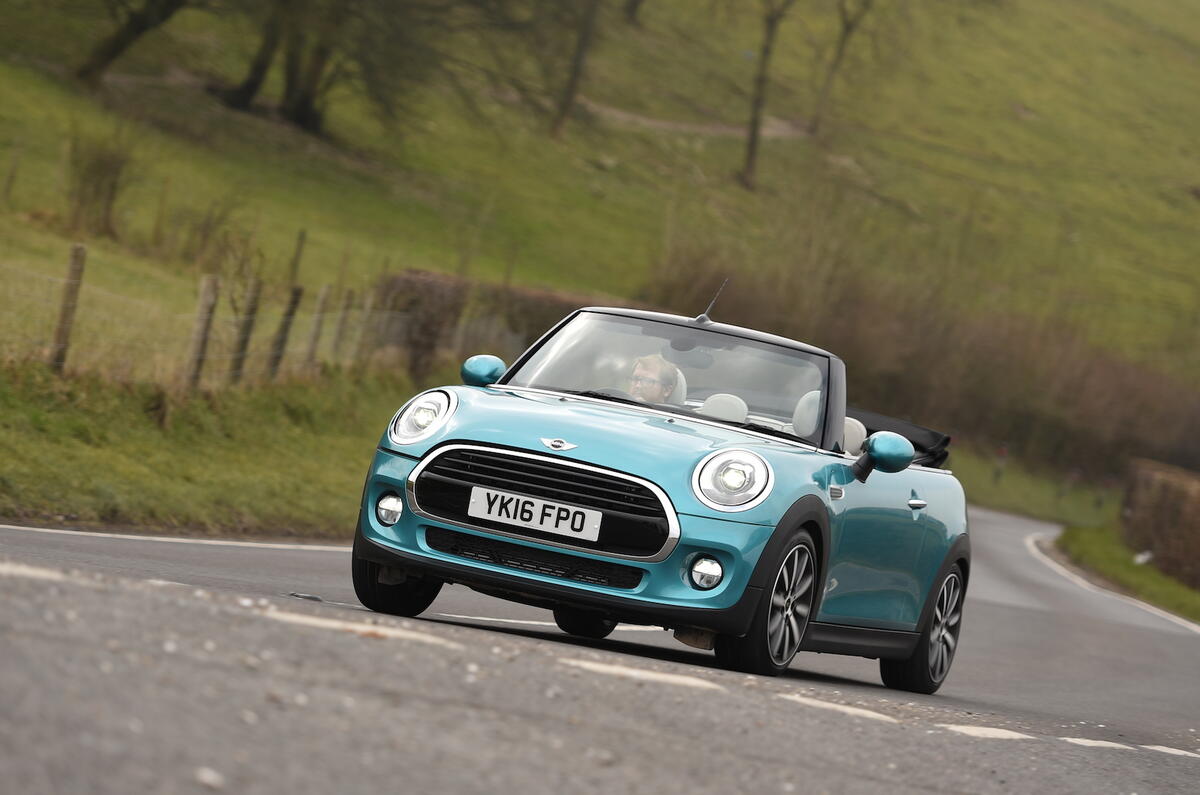 Autocar
's
final question:
. . . Should I buy one?

If your budget will stand it, yes. Which is a fairly big 'if', given that small cabriolets can be bought considerably more cheaply by those who don't need four usable seats - and we suspect few in the market really do. There again, strong residual values should mitigate the Mini Convertible's high after-options price, and Mini's transferable fixed-price servicing packages promise to make ownership of the car easy.

If nothing else, it's quite plain that you are at least getting what you pay for in the Mini Convertible: a better car, of greater engineering integrity and dynamism than its rivals, and what will amount to irresistible desirability for some. Get one with an automatic gearbox, though, and preferably without the optional Union Jack cloth roof.