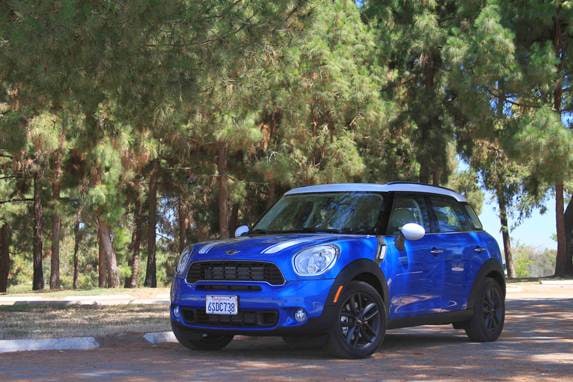 Kelley Blue Book
completes its long term testing of the 2012 MINI Cooper S Countryman ALL4. It opines on daily use of the vehicle:
Though it remained squeak and rattle free as well as resolutely devoid of mechanical problems, our Mini earned considerably lower marks in the areas of comfort and ride compliance. Several staffers reported that the front seats, while laudably supportive, lost a bit of their charm during multi-hour driving stints. In addition to being excessively noisy, the standard run-flat tires also exhibited a good bit of harshness on all but the best of pavement. Perhaps the biggest downside ding involved the Mini's stunningly poor overall ergonomics that remain a testament to prioritizing quirky styling sensibilities over genuine user friendliness.

Commuter duties, particularly on LA's perpetually packed Interstate 405 freeway where our Countryman ALL4 4 racked up about a third of its total distance driven, revealed another character flaw. While an autoshifted Mini may strike purists as near sacrilege, midway through the 60-plus minutes it regularly took for the staff's most remotely located road warrior to travel the last 12 miles back home each evening, the prospect became easier and easier for any sane person to justify. The situation wasn't helped by the fact that our Countryman's clutch also tended to become rather "grabby" as its usage cycle intensified.

In the final accounting, we found much to recommend in the biggest and most versatile Mini. However, the kudos also came with a number of caveats.