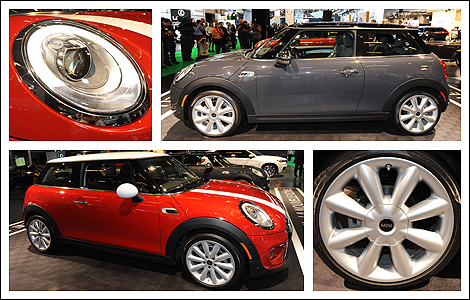 auto123.com
previews the 2014 MINI Cooper and MINI Cooper S. It provides these "pros" and "cons":
Pros: Since its reintroduction to the automotive world in 2002, the MINI Cooper has been loved for its quirky styling and go-kart-like handling abilities. Unique looks and a great personality behind the wheel ensure the MINI's continued to be a popular model over the years.

Cons: Since BMW took over the brand and launched the new MINI in 2002, the price of the little hatch has reflected the German influence. Considered a premium brand, the higher-priced MINIs offer up little in terms of cargo space and passenger room. However, models like the Countryman and Clubman serve to address those issues along the way.